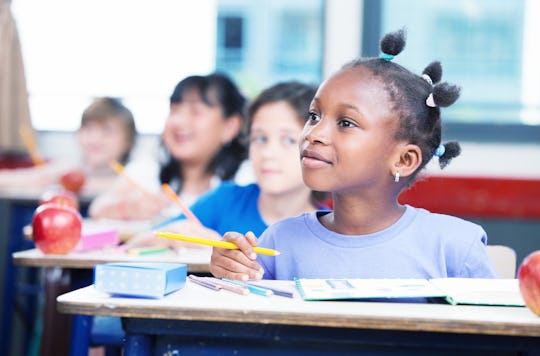 jovannig/Fotolia
Here's What Experts Say You're *Really* Doing When You Tell Your Kid They're Smart
It's been said that motherhood is the hardest job in the world, and while that may be debatable, it is a lot of pressure. While children have natural temperaments outside your control, you want to do everything you can to help them grow. But all too often, we resort to empty phrases and vague compliments without thinking down the road to what the implications of those words may be. Take the word "smart" for instance — professionals want parents to avoid using it, but why? The things you're really doing when you tell your kid they're smart may surprise you.
But before we dive in, a word of wisdom: Don't berate yourself if you haven't been following the advice of these experts precisely. All of life is a learning process and if there is anything we want our kids to understand, it's that. Parenthood is no exception; we all have to be taught, challenged, and changed along the way. It doesn't make our previous efforts failures, but rather building blocks to climb.
Having told your child he's smart for the past 10 years isn't going to make him a sociopath. Breathe easy. But if there's a better way to build his confidence you'd want to know, right?
When you simply tell your kid she's smart and leave it at that, here's what you're really doing.