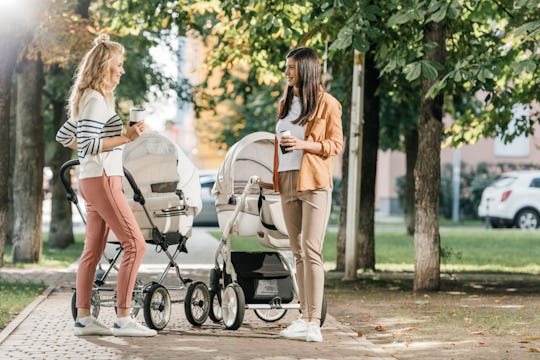 LightField Studios/Shutterstock
Like, Really, These Are The 5 Zodiac Signs Most Likely To Be Basic Moms
Could your unique parenting style be written in the stars? As it turns out, certain zodiac signs are more likely to be basic moms than others. That fondness for patterned leggings and scrapbooking might be your birthright.
For starters, though, there's nothing wrong with being a basic mom. As a deeply basic person myself, I'd never use the word as an insult. Rather, a basic mom is one who really does appreciate things like "Target, Netflix, and pizza" on a deep level, as self-described basic mom Kimmie Fink explained in Romper. It's just a description. (And really, show me one person who dislikes pizza and Netflix.)
So if you happen to fit certain stereotypes about moms — say you love crafting and posting on Pinterest — then maybe it's just a part of your horoscope. After all, certain signs are more drawn toward creativity, or learning, or humor, and these traits can pop up in your lifestyle as a parent. So the next time you're tagging cute kid pics on Insta or ordering a seasonal Starbucks drink, celebrate this basic mom life, because it's all part of your sign. Just blame it on your zodiac sign, which is not a basic move at all.