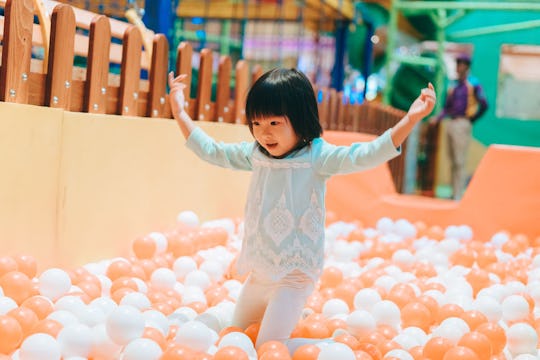 Pansfun Images/Stocksy
6 Childhood Personality Traits That Stay With You Into Adulthood
Parents may spend a lot of time trying to guess how your kid's traits will translate to adulthood later on. Is your life-of-the-party toddler guaranteed to grow into an outgoing, personable adult? In many cases, having certain personality traits as a child seems to predict someone's personality as an adult. For some people, those traits appear to show up early and never leave.
And for the most part, child care experts can back up this idea. "Children's personality traits are often strong predictors of future adult behaviors," says Alix Strickland Frénoy, autism expert and parenting coach, who runs the website and membership community for autism parents, Special Learning House. It does seem like some kids are just born with their personality intact from day one.
That said, an individual's personality is not necessarily set in stone, even in adulthood. "It is important to note though that environment can also have an impact on behaviors and there is always room for personal growth," says Frénoy. So if you're concerned about certain personality traits in your kids (or even yourself), there's still plenty of time to grow and change. But for the most part, personality traits like the ones listed below do seem to show up very early in a person's life.