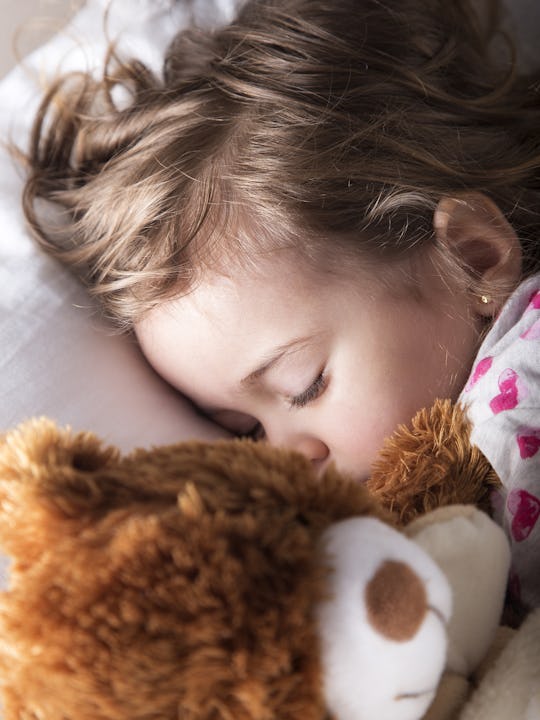 Fotolia
6 Emotional Stages Of Trying To Sleep When Your Kid Is Going Through A Sleep Regression
Sleep training has to be my least favorite part of parenting. It literally sucks the life out of me. I love sleep. Probably to a weird, somewhat extreme degree. I believe it to be the ultimate foundation to a good day, because when I'm lacking sleep I'm not functioning at the rate I know I can. The emotional stages of trying to sleep when your kid is going through a sleep regression only add to the hell that is not getting a decent amount of sweet, serene unconsciousness.
When my daughter was a baby and on a regular all-night sleep schedule, I thought I was in heaven. Naively, I assumed I had this whole "baby sleep" thing down, and the worst was behind me. Of course, it wasn't long before it all went out the window. It was like having a newborn all over again, except she was a 2-year-0ld toddler. Reverting back to the basics, we had to essentially re-learn how to adjust in order to accommodate her changing needs (and big girl bed) and incorporate a new routine. Not only had we established a schedule that was now completely useless, but this little toddler was refusing to sleep after being a ball of energy all day, every freakin' day.
A couple years later we had another baby, meaning we went through all of this again. Why do we do this to ourselves, parents? Oh, right. Because we love our babies. However, that unconditional love doesn't negate the emotional stages we go through when dealing with a sleep regression. No need to feel bad about experiencing them, either. I'm convinced this is part of the whole parenting gig, dear reader.