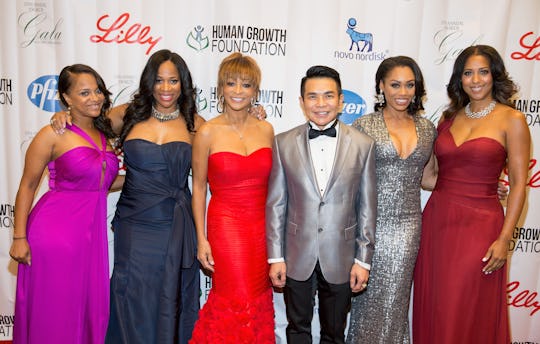 Tasos Katopodis/Getty Images Entertainment/Getty Images
Channel Your Inner Diva And Dress Like Your Favorite Real Housewife This Halloween
If you're a Real Housewives franchise junkie and can't get enough of watching them on television, Halloween is the perfect opportunity to channel your inner diva. Whether you can gather up a group of friends or are clicking to the beat of your own stilettos, the Housewives' look is a fun, wine-filled option. Luckily, you've come to the right place to find out how to dress like the Real Housewives for Halloween. And really there's no better costume than one that requires you to put on an arguably fashionable dress, say anything and everything that crosses your mind, and toss back your favorite alcohol, so there's no doubt that getting into costume and character of an iconic Real Housewives star will be a hit.
Chances are you've probably seen at least one episode of The Real Housewives, which either felt like 40 minutes of suffering, or that a light had been shone on your newest guilty pleasure. If you haven't, there are still probably a few infamous housewives that you'd recognize. And if you really haven't seen or even heard of The Real Housewives, I don't know where you've been living, but it's not too hard to guess what the show is all about: a reality series filming the lives of affluent "housewives" and the shenanigans and drama that unfolds. The show is so popular that there are several franchises filmed in various parts of the United States, including Atlanta, New York, Beverly Hills, and more.
If you are an avid fan of the show, you're all too familiar with the drama and know how awesome and funny a housewife costume could be. So grab your favorite wine and follow along for a few of the ways you can dress like a real housewife this Halloween.