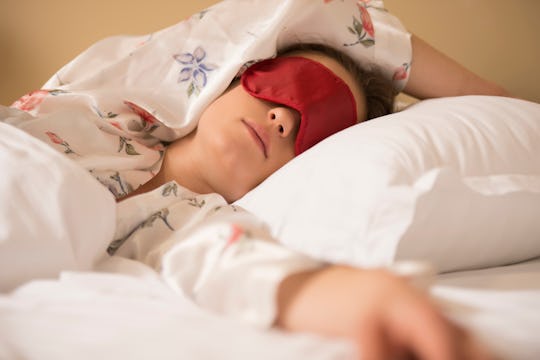 Shutterstock
6 Surprising Things It Can Mean If You Wake Up Feeling Consistently Groggy
There are the days when everyone wakes up a little groggier than they'd like — New Years Day, Monday after a long weekend, you know the drill. While you may find yourself occasionally reaching for that second (or third, no judgement) cup of coffee, if you wake up constantly feeling groggy or like you haven't slept enough, it may be a sign that something more serious than a Sunday Funday is at play. So why do you wake up feeling groggy every day?
Waking up feeling tired can be confusing and frustrating when you've gotten seven to nine hours of sleep, as recommended by the National Sleep Foundation for people ages 18-64 (the recommendation for adults aged 65 and up is seven to eight hours).
"When we wake up groggy, it is our body telling us that we didn't get a quality night of sleep," Kelly Benson, Performance Sleep Coach and creator of the Performance Sleep Method, a holistic approach to overcoming adult chronic insomnia and poor sleep, tells Romper. "Although we may feel we got "enough" sleep because of the amount of time we stayed in bed, the sleep itself wasn't high quality. Unfortunately, by the time we wake up in the morning, there's nothing more we can really do to influence how well we rested."
I had doctors and sleep experts talk me through 6 things it may mean if you consistently wake up feeling tired, and because I'd never just leave you hanging, I also had them explain some actions you can take to sleep more soundly and wake up feeling rested.