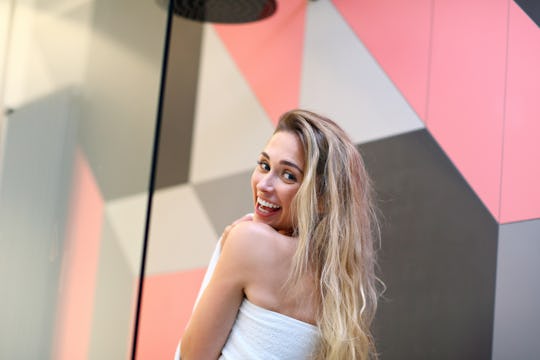 Kalim/Fotolia
6 Surprising Times You Shouldn't Shower, Even If You're Feeling Super Gross
There's something almost magical about taking a shower, isn't there? It can wake you up in the morning or mellow you out before bed. It leaves you feeling purified after a workout or a day at the beach. It helps relieve our stuffy noses and our kids' croup. It's even cathartic (who hasn't indulged in a good cry in the shower?). So it's almost painful to announce that there are times when you actually shouldn't shower, even though there are good reasons behind it.
Our ancestors would have laughed or gasped if they could have seen our modern clean-freak habits. Back in the 18th century, it was widely believed that bathing led to illness, and most homes had no washing facilities other than a simple basin. By the mid-1800s, indoor plumbing became more common, and more houses started including crude bathtubs, according to JStor. Even then, doctors warned against doing anything more than taking a quick dunk in cold water; warm-water bathing was considered extremely unhealthy. Not until the early 20th century, when more was known about the connection between bacteria and disease, did Americans begin taking daily baths and showers with soap.
Now, it seems almost impossible to imagine a day without a good wash. But depending on the circumstances and your beauty regimen, there are times when it's better to switch up your daily routine and take your shower an hour or more later, or even (yes!) skip a day. When? Read on for the surprising reasons.