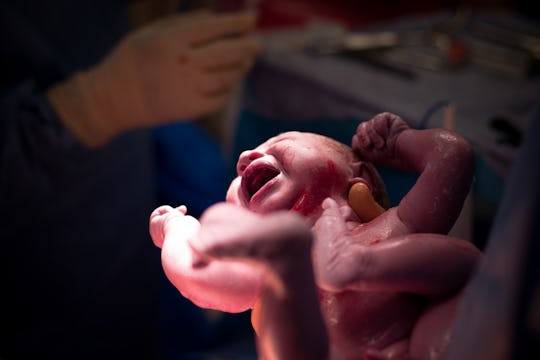 Vivid Pixels/Fotolia
6 Things That Don't Actually Put You At Risk For A C-Section
Unfortunately, there are a lot of misconceptions about C-sections. Misinformation about who needs them, why they're necessary, and what puts a woman at a greater risk for getting one circulate amongst peer groups with reckless abandon. False information, myths, and personal experiences passed as typical can leave women uninformed and afraid, so while your doctor is the best source for validating any concerns, there are things that don't actually put you at risk for a C-section you should know before panicking prematurely. If there are medical reasons why your doctor has discussed a C-section, it's important to take a step back and find out all the facts.
I didn't end up needing C-sections, but I was at risk and extremely close with both births of my children, especially when they failed to progress as anticipated. I had medical complications during my pregnancies, and was induced at the end of each. And when the word induction was thrown around, I started to panic. It was thought, at the time (and even still) that an induction puts a woman at a higher risk for a C-section. In fact, an old study published in Obstetrics & Gynecology concluded that those who were induced were twice as likely to need a C-section than those who weren't. However, a new study published in American Journal of Obstetrics & Gynecology contradicts previous findings, and found that there's no connection between induction and cesarean births. And that, my dear reader, is just one example of outdated information being passed off as fact, and a pregnant woman panicking as the result.
According to the Center for Disease Control and Prevention (CDC), C-section rates are around 32 percent in the United States. Consumer Reports says that nearly half of C-sections are completely unnecessary, which only adds to the prevailing fear of the procedure and what does, or does not, put a woman at a greater risk of experiencing one. So with that in mind, here are a few things that don't actually put you at rick for a C-section. As always, talk to your doctor about your specific situation and any concerns you may have, but rest easy knowing that just because you've heard it, doesn't make it true.