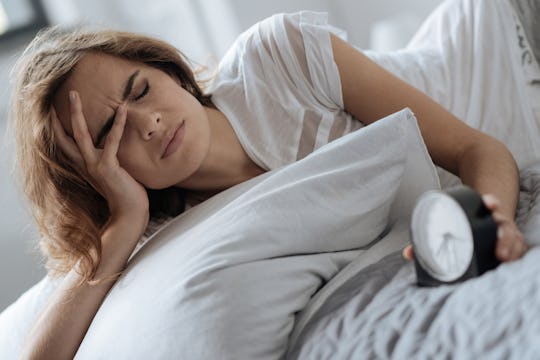 zinkevych/Fotolia
6 Things You Should Never Do Before Bed, If You Don't Want To Wake Up Feeling Like Sh*t
Some people are just naturally bright-eyed and bushy-tailed in the morning. Other folks, myself included, need to consume approximately two gallons of coffee before attempting to face the world. Regardless of which category you fall into, getting a good night's sleep is a key element of being able to function the following day. Even if you think you've followed all the best rules and remedies when it comes to rest, you may be surprised to discover that there are certain things you should never do before bed, if you don't want to wake up feeling like sh*t.
As it turns out, if you're unknowingly committing some of these cardinal sleeping sins, it can be virtually impossible to get your day off to a good start. But before you beat yourself up about indulging in bad bedtime habits, remember that arming yourself with knowledge is the first step towards avoiding these slumber mistakes. Once you know what not to do, you'll be well on your way to hibernating happily.
It may seem cheesy, but I've found that how you begin your morning truly does set the tone for the rest of the day. So if you want to wake up without feeling like sh*t, then check out what things you should never do before bed.