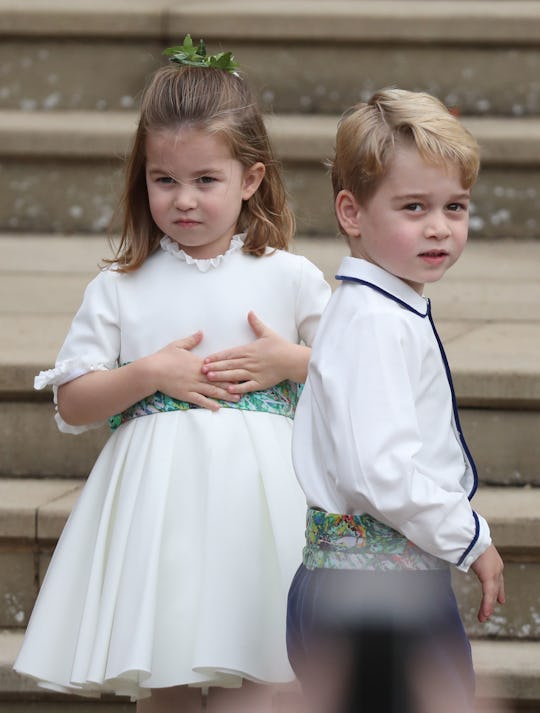 WPA Pool/Getty Images Entertainment/Getty Images
All The Times 4-Year-Old Princess Charlotte Has Proven That She's A Fearless Boss
It is my personal opinion that every family needs a born leader. A person who is always going to take charge and tell it like it is no matter what. Sure, it's tough being this person and it can also be tough hanging around the de facto boss of the family, but I figure someone has to do it or else things just don't get done. Also as the self-appointed boss of my family, I can tell you this is a role that often falls into the hands of sisters. Like Princess Charlotte, for instance. We've seen at least six times Princess Charlotte has bossed her big brother Prince George and others around, and that's saying a lot since she's only 4 years old. I have high hopes for her leadership abilities, even if I do worry about poor little Prince Louis as he gets old; at least Prince George is the older brother.
The only daughter of the Duke and Duchess of Cambridge, Prince William and Kate Middleton, is sandwiched in between her two brothers, 5-year-old Prince George and 1-year-old Prince Louis. But if you're worried that this spirited little mite is suffering from a serious case of middle-child syndrome, I would rest easy.
Not only does 4-year-old Princess Charlotte appear to have personality to spare, she also seems to be able to hold her own with her older brother, who is third in line to become King. And here are six times she proved just that.