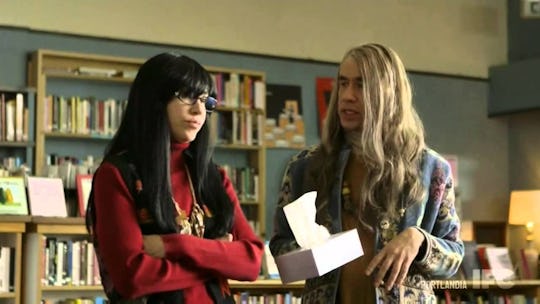 6 Ways Feminists In A Relationship Have The Best Fights (Yes, You Can Have "Good" Fights)
I adore and admire and respect and [insert entire list of positive and heartfelt feelings here] my partner, but we argue because, well, duh. Of course we argue. We love each other, and that means we argue. We have a kid together, and that means we argue. We live together, so we argue. That's just the nature of all of those relationships, and that's totally fine. Arguments can actually be really productive parts of relationships, so when I say "we argue" I almost mean it in a good way. While we have many attributes in common, we are also completely different people who lived completely different lives and have completely different experiences before we met, fell in love, and had a baby. We don't always see eye-to-eye, we disagree on multiple occasions and miscommunicate with the best of them.
Here's the other thing: My partner and I are also both feminists, and that one shared attribute helps to insure we have healthy, fair, and (for lack of a better description) "better" fights.
Prior to meeting, dating, and building a family with my partner, I was under the impression that having all-out screaming matches with your partner ment that you cared about one another. I can contribute some of that to my parents' toxic relationship, but it was mostly due to the people I was deciding to date. I had fallen victim to the idea that if someone loves you, they put you down and make you feel insignificant, all in an attempt to make you a better person. Typing this now, I feel foolish, but when you're unaware of what real equality and respect look like, something so unhealthy can genuinely feel normal.
Now that I've learned and grown and have picked a feminist as a partner, I realize that healthy fights happen, and feminism is a vital part of ensuring that partners can disagree in a constructive way. So, enough of feminism being labeled as a "dirty," man-hating word. Here are just a few reasons why feminists have better fights in their relationships.