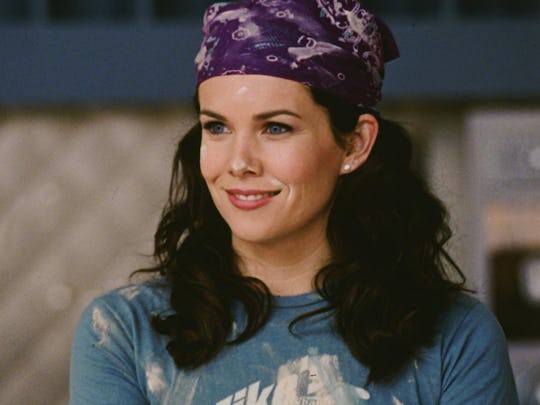 6 Ways Having A Toxic Parent Changes How You Raise Your Own Kids
If it's true that we learn by example when it comes to the important things in life, then it can be equally assumed that we learn what not to do when it comes to parenting. That is, if you were raised by a toxic parent, it stands to reason that you might learn to replicate those same unhealthy behaviors — but you might also learn just as clearly how to avoid them. Regardless, having a toxic parent changes how you raise your own kids and how you live your life as an adult in general — it forces you to do everything in almost the exact opposite way you saw your toxic parent do it. It shows you everything that you shouldn't do as a parent and all of the no-no's when it comes to raising your own kids.
But when it comes to toxic parents, things aren't always black and white. In fact, sometimes it's something that you don't even realize until much later in life: Was your mom or dad so wrapped up in their own goings on that your problems or achievements took a much farther backseat? Or were they more like your BFF, which, by all accounts, seem pretty fun, but in the long run, is not what any kid needs?
Growing up like I did, with one toxic parent and another who tried harder but maybe not quite enough, I think about their parenting styles daily as I raise my own child, and it makes me appreciate the smaller moments and the important things that come with parenting kids. It also makes me totally terrified that I'm going to do something wrong and screw up my kid, even if I mean well. Because — surprise — if we didn't already constantly second-guess ourselves as parents, growing up with a toxic parent makes you that much more insecure in your own parenting abilities. I don't know if that's a good thing or a bad thing; probably a mix of both. It turns us into super parents, or maybe just super worried parents. But I do know that having a toxic parent changes how you raise your own kids in more ways than just forcing you to worry more.