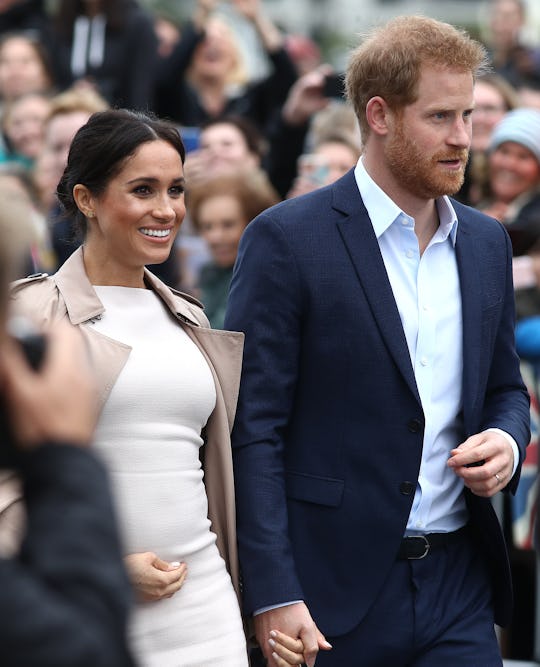 Phil Walter/Getty Images Entertainment/Getty Images
6 Ways Baby Sussex Will Grow Up Differently Than George, Charlotte, & Louis
The new royal baby will be here before you know it and Baby Sussex's birth will be undoubtedly worldwide news. But this will be a different experience than what royal fans have grown accustomed to with the births of the Prince William and Kate Middleton's three children. In fact, Meghan Markle and Prince Harry's royal baby will likely grow up differently than Prince George, Princess Charlotte, and Princess Louis in a variety of ways.
The thing to keep in mind is that, as children of Prince William, Prince George, Princess Charlotte, and Prince Louis are numbers three, four and five in line for the throne, respectively. Prince Harry is now number six, according to The Telegraph, and the new baby will be number seven. That's pretty far down the line of succession, so this baby will lead a decidedly different kind of life than their royal cousins.
The comparison that can most readily be made is to the way Princesses Beatrice and Eugenie grew up. They are the cousins of Prince William and Prince Harry, according to Hello! Magazine, and as further successors to the throne, they were not under the same pressures as the princes. This new baby will be in a similar situation, as they will be a cousin to the royal children who are in direct line to the throne. With all that said, here are a few ways fans might see that play out.