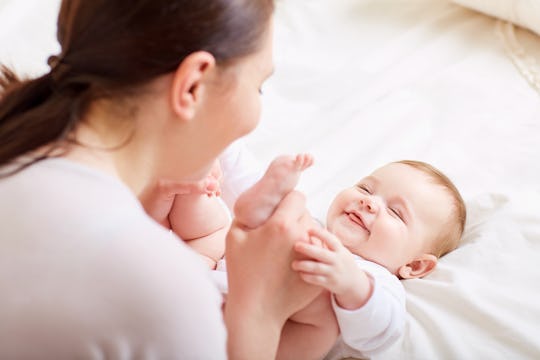 Studio Romantic/Fotolia
6 Surprising Personality Traits That Predict You'll Be A Good Mom
If you're pregnant or just daydreaming about what the future may hold, it's normal to wonder what kind of parent you'll be. Since crystal balls only seem to work in the movies, people tend to rely on physical or behavioral characteristics to predict whether or not someone will be a successful parent. Aside from the stereotypical traits of motherhood, like being sensitive or having "child-bearing hips" (whatever the heck that means), plenty of other quirks factor in to your potential parenting style. That's why you may be surprised to learn about the types of weird things that predict you'd be a good mom.
Before I had my son, I used to see certain personality traits in myself as flaws. But now, as a parent, I've discovered that my love of cartoons and my spontaneous nature have helped me be a better mother than I ever thought possible. So don't be too quick to misjudge whatever unusual habits or idiosyncrasies you have.
Though there's not a universal recipe for how to be a perfect parent, you can come pretty close to anticipating how successful you might be if you recognize some of the traits below in yourself. So check out these weird things that predict you'd be a good mom.