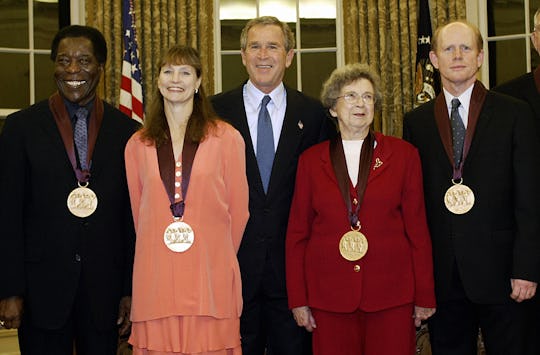 TIM SLOAN/AFP/Getty Images
7 Beverly Cleary Quotes Every Kid Should Know & Understand
Beverly Cleary turned 100 years old on Tuesday. It's funny, I haven't read a Beverly Cleary book in years, but as soon as I realized it was her birthday there I was again. A kid draped over the arm of my grandmother's couch on a lazy afternoon as the sun went down, just me and Ramona Quimby. There were so many great Beverly Cleary quotes that kids could learn from, so many lessons learned by accident (which is the very best way to learn a thing, I think).
I never owned any of the Ramona Quimby books, I liked taking them out of the school library. I liked checking back to see who else had signed out the same book, who else loved Ramona and Beezus with my level of very real affection. Ramona felt so much like me, as I'm sure she did to all of you. I understood her sticking up hair and her quiet worries. I understood how it felt to be silly, and brave, and afraid and quiet all in the same day, just like Ramona.
So here is to Beverly Cleary on her 100th birthday, after selling 85 million copies of 41 books in her lifetime (so far). I hope kids still love her as much as we did, because there is so much goodness in her stories, so much she got right. Here are just a few examples.