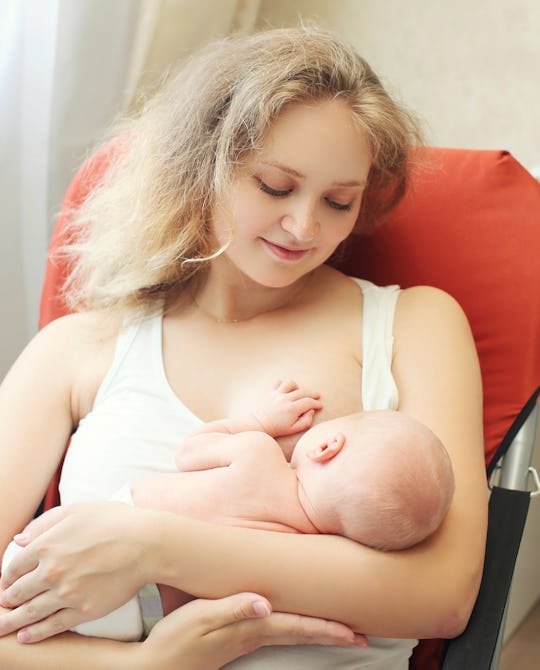 rohappy/Fotolia
7 Breastfeeding Latch Myths To Ignore So You Can Be A Breastfeeding Boss
Like many aspects of pregnancy and motherhood, there are a lot of myths out there that can cause you to be nervous of a potential outcome or even put you and your baby through unnecessary issues. Fiction surrounding breastfeeding is especially problematic, like the breastfeeding latch myths you might have heard from well-meaning family members and friends. Your baby's latch is important and believing the myths could lead to you giving up breastfeeding because of pain, inadequate milk supply, or a fussy baby.
But knowledge is power, and you need as much of it as possible when it comes to breastfeeding. It's easy to get caught up in the word "natural." Breastfeeding is natural, sure, but that doesn't mean that it comes naturally to you. Many moms struggle with nursing their child and hearing these seven breastfeeding latch myths along with the idea that it should just happen without any help or intervention can lead to cracked, sore nipples, a hungry baby, and a dwindling milk supply.
According to the American Pregnancy Association, the most important part of successful breastfeeding is your baby's latch. With the proper technique, you can make sure your breastfeeding journey benefits both you and your baby without falling into the trap these seven myths provide.