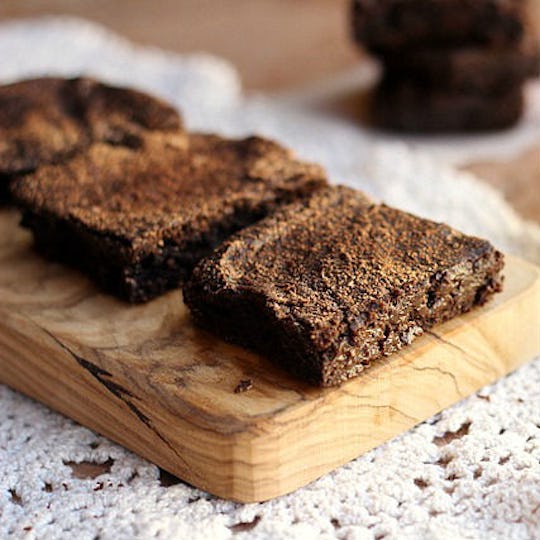 7 Brownie Recipes For People With Gestational Diabetes Who Can't Shake The Craving
When you're pregnant and a craving hits, I fully believe that you are not responsible for what you may do to satisfy that need. Whether it's using your finger to scrape the last of the peanut butter out of the jar or eating your toddler's only pack of cookies to satisfy your sweet tooth, you've gotta do what you gotta do. The bad news about cravings? Well, Mick Jagger said it best — you can't always get what you want. McDonald's may be closed and no longer serving those chicken nuggets you want, or you may be suffering from a health condition that makes it hard for you to indulge in what you want. The trick is to fulfilling that craving within your health limits, even if you need brownie recipes for people with gestational diabetes.
According to the American Pregnancy Association, two to five percent of pregnant women experience gestational diabetes. Because your placenta is producing so many hormones, it can cause insulin resistance, making it hard for your body to regulate its sugar during pregnancy. This means avoiding a lot of sugar, carbohydrates, and fat, while focusing on meals that are high in fiber and protein. Sounds pretty impossible to get that brownie fix, right? But these seven brownie recipes are perfect for those with gestational diabetes. They are high in protein, low in carbs and sugar, and offer sweet alternatives like applesauce or sweet potato to bring you a fudgy, chocolatey treat.