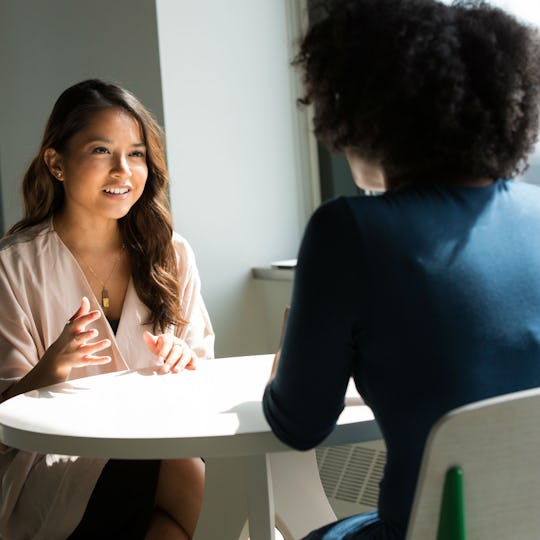 7 "Compliments" That Are Actually Subtle Forms of Body Shaming
We live in a world where, as women and femme folks, our value is unfortunately often associated with our looks. We are constantly inundated with the message that, in order to have worth, we must conform to mainstream beauty standards. We are told that our goal should be to "be beautiful." And because the assumption is that women want to look attractive, we often compliment others by telling them how good they look. We may feel like we're telling them something positive, but sometimes those compliments might actually be forms of body-shaming.
Oftentimes if we're complimenting someone, the intention is not to be hurtful or backhanded (though some people are into making passive-aggressive comments, and this is not for them.) But many times, when we make comments about other people's appearance, those comments subtly reinforce mainstream standards of beauty by indicating that we think the person looks good because they are living up to those standards, or we think they'd look better if they did.
There are commonly given compliments that may not actually be as complimentary as the appear at first glance. So if you want to compliment someone without unintentionally body-shaming them, here are seven comments you should stop making to other people.