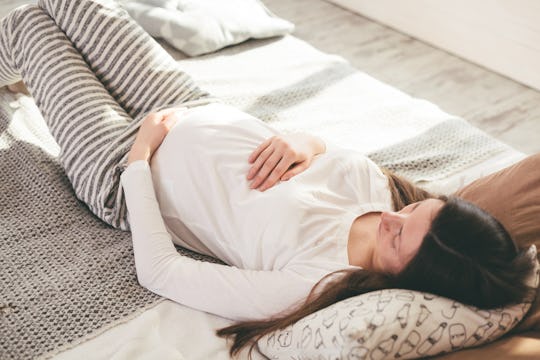 4Max/Fotolia
From Peeing On Cabbage To Corn, Here Are 7 At-Home Tests To Determine Your Baby's Sex
While some people love the element of surprise — or they don't think gender can be identified while their child is a baby — there are others who want to know the sex of the baby growing inside of them. For some people, they can't wait until that 20-week anatomy scan to see if their baby is a boy or a girl, and these seven gender prediction tests to try at home are all over the pregnancy message boards.
I personally couldn't wait. For me, finding out made my pregnancy feel more real, like there was an actual real little person growing in there (not just cells) and I could stop calling the baby an "it." We were lucky enough that our OB-GYN's office was able to provide the Harmony test for us really inexpensively and we could find out as early as 10 weeks. The Harmony test is a blood test that can determine the sex of your baby based on the chromosomes that are seen in your blood work, and it also tests for certain chromosomal disorders.
So how does it determine the gender from your blood? If you have Y chromosomes in your blood, then you're having a boy. If there are no "boy" chromosomes, you're having a girl, since you typically wouldn't have the male chromosomes in your bloodstream if you're a pregnant woman. You'd just have XX chromosomes.
Now, it's important to note after that science lesson that the following "tests" are obviously not scientific, nor are they approved by a doctor that they actually work. These are just for fun. You have a 50/50 shot of them being accurate anyway, right?