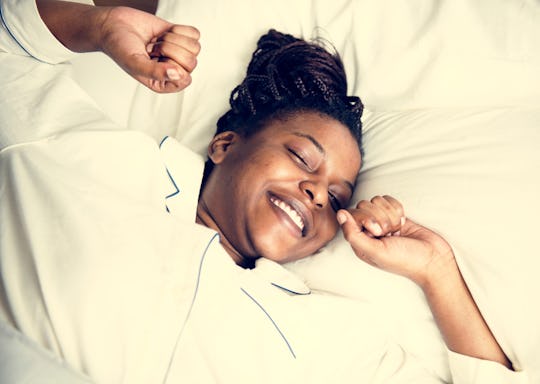 Rawpixel.com/Shutterstock
7 Military-Approved Techniques To Feel Fully Alert Within 2 Minutes of Waking Up
Morning grogginess is a constant struggle, especially once you become a parent. How are you supposed to feel awake when a baby wakes you up every few hours? But these military-approved tricks for waking up are designed to help you feel fully alert within two minutes of opening your eyes, no matter what sleep schedule (or lack thereof) you and your kids are on. They could be a game changer for you.
Exhaustion can sometimes seem like a competition amongst adults, with every grown up in sight lamenting that they are the most tired. But it turns out increased sleepiness among adults is an actual phenomenon, with the CDC reporting that one in three Americans aren't getting enough sleep. This problem is even more rampant among parents, with a study published by the Sleep Research Society reporting that "In both women and men, sleep satisfaction and duration did not fully recover for up to 6 years after the birth of their first child." This fatigue is chronic, and not getting enough sleep can make it feel almost impossible to wake up in the morning, as well as cause a myriad of other health problems.
But the military has years of experience training soldiers to be alert from the moment they open their eyes to the moment they fall asleep, so applying some of their hacks to your own routine may be able to help. Remember that no trick can substitute getting a full night's rest, but these techniques are still worth a shot.