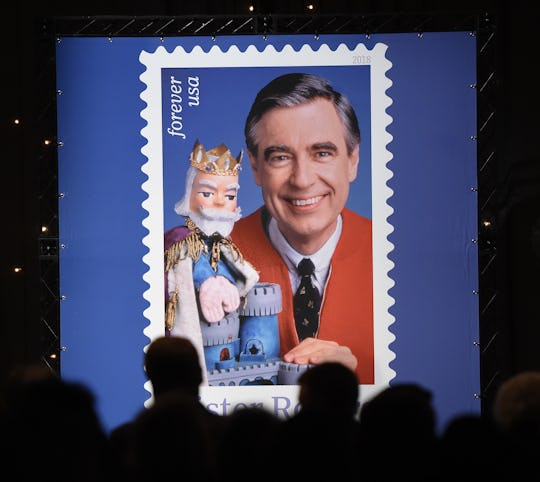 Jason Merritt/Getty Images Entertainment/Getty Images
These Classic Mr. Rogers Moments Are What Every Anxious Kid Needs To See
There's no question that the late Fred Rogers was an incredibly calming, nurturing presence in the lives of countless children over a period of decades (and even in the lives of parents who relied on the TV personality for a daily distraction). But Mr. Rogers is an especially important role model for little kids who worry about all the scary, unfamiliar things in the big, wide, world: With his soft voice and kind face, he had a way of making everything seem okay. So what are the best Mr. Rogers Neighborhood moments for your anxious child?
Mr. Rogers would stop at nothing to make kids feel safe and secure. When a little blind girl who tuned into the show regularly wrote a letter to the host expressing her concern that his fish went hungry when he didn't mention feeding them, Mr. Rogers made a point of narrating mealtime for his fish on every episode after that, according to The Huffington Post reported. (Awww!)
As Good Housekeeping reported, Mr. Rogers was a child development specialist who understood that talking about feelings and getting fears out in the open is the healthiest way for kids to deal with them.
"Whatever is mentionable can be more manageable," he said.
Words to live by, like so many other quotes from Mr. Rogers. If your little one is feeling nervous or worried about growing up, let these clips work that Mr. Rogers magic.