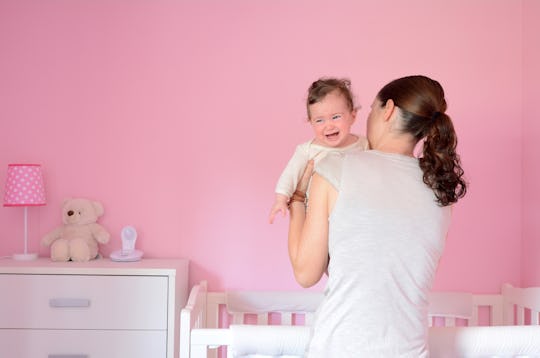 Rafael Ben-Ari/Fotolia
7 Myths About The Weissbluth Method To Bust Before You Start Sleep Training
Sleep training is controversial. Co-sleeping is controversial. Crying it out is controversial. Catering to your baby's every whimper is controversial. It seems like parents just can't win. Does the world expect a baby to be born with the ability to sleep on their own all night without any help? Many parents turn to sleep training methods, like the Weissbluth method, when they are looking for something that actually works in regards to sleep. But there are a few myths about the Weissbluth method that can turn you off from trying the training before you even read about it.
Like most cry it out methods, the Weissbluth method is considered pretty controversial. According to The Baby Sleep Site, the big issue most people have with the Weissbluth method is that it advocates an "extinction" method of crying it out. Instead of a "gradual extinction" like Ferber, you don't go in every few minutes to reassure your baby that you are there or offer comfort. Instead, you put them to bed, close the door, and you don't go back in unless there's an emergency.
It sounds hard AF. I'm not even going to try and mince that for you. But for some parents and babies, it works. In fact, Precious Little Sleep noted that the Weissbluth method is supposed to work quicker than any other type of cry it out sleep training because of the extinction process.
Whether it sounds right for you and your family or not, there are seven myths about the Weissbluth method you should keep in mind so that you can be educated and make the right decision for you and your little ones without being swayed.