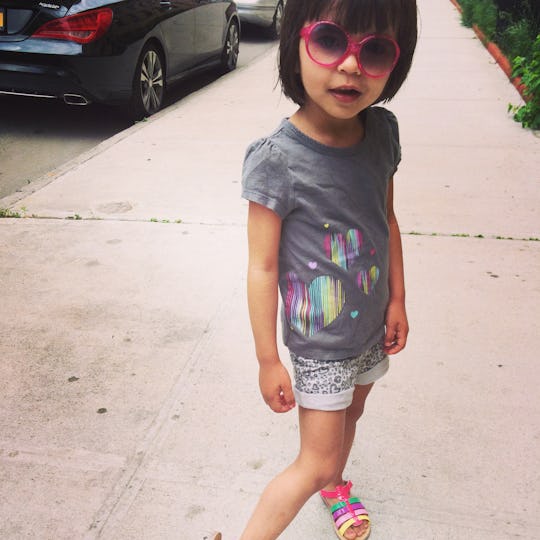 Courtesy Cat Bowen
Here Are 7 Myths About Threenagers That Are Both Exaggerated &... Not
When I had my son, life was pretty easy once he got past the infant stage. My daughter, on the other hand? Not so much. She was a total threenager. Not sure what that means? Believe me, I was surprised myself. So here are 7 myths about threenagers that might help clear things up.
There are a ton of popular myths about threenagers that seem to abound these days, and they're not always accurate. Often, they are overly exaggerated, or sometimes, just the opposite. Threenagers are, essentially, 3-year-olds who act like teenagers. Think of them as teenagers: the pocket edition. They can be moody, defiant, demanding, and even a little bit mouthy. My threenager was all of these things and more, and while it was a challenge, it was also hilarious. They're just so little to be so darned obstinate.
Take it from someone who has had children on both ends of the spectrum; just as all teenagers are unique, so are threenagers. Personally, I think it's all just karmic retribution for my own behavior as a child, but my husband doesn't think that tracks, as according to him, he was an angel. His mother assured me, however, that it is in fact, karmic retribution in the form of our precious spawn.