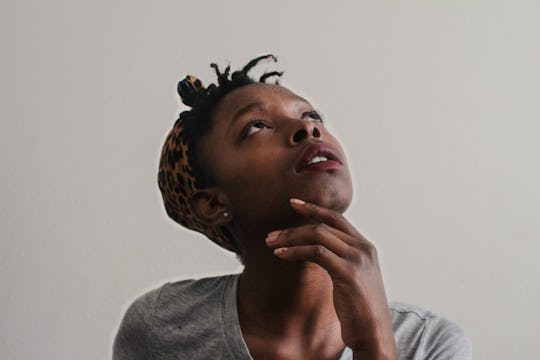 7 Negative Things You Say About Yourself That Could Be Undoing The Positive Things You Say To Your Kids
A primary goal of any parent, aside from feeding, clothing and keeping their child safe, is teaching them to love themselves. We see the best in the tiny humans we pushed out of our bodies or adopted or raised since way back when, and we want them to see it too. Of course, promoting self-awareness is important and teaching humility is trivial, but in a society that profits from a person's self-loathing, it is vital that we, as parents, teach our children self-love, self-respect, and self-acceptance. Unfortunately, in trying to teach all of these important things to our kids, we often forget to practice what we preach when it comes to ourselves.
I am very guilty of forgetting to show myself love, and have just recently been made aware of how that is negatively effecting — and essentially undoing — everything I'm attempting to instill in my son. When I look in the mirror and tell myself that I'm "too fat" or "too unattractive" or "too [insert something negative here]," I am essentially telling my son that he shouldn't love women's bodies (or his own, probably) for their flaws. I am perpetuating an unrealistic standard of conventional beauty, and that could not only hurt my son in the future, but hurt the women my son comes into contact with.
Just like on an airplane, when we're told "in case of an emergency" to put our oxygen masks on before we assist our children, we need to love ourselves, be kind to ourselves, and speak positively to ourselves, so that we can assist our children in doing the same. And of course (embarrassingly enough) there are many more examples of how the negative things we say about ourselves, undoes all the positive we try to teach our kids. Here are just a few: