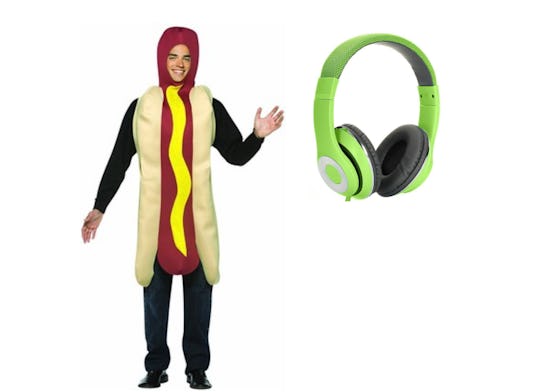 7 New Snapchat Filter Halloween Costumes, Because 2017 Just Keeps Getting Weirder
If only picking out a Halloween costume were as easy as applying a Snapchat filter, the holiday would be absolutely perfect. In the meantime, though, you can draw inspiration from the popular app to create a topical, fun look for October 31. Choosing from the new Snapchat filter Halloween costumes will make your celebration more fun than a dancing hot dog.
To back up for a second, what is Snapchat all about? A social app, Snapchat allows users to send photos and quick videos to one another. The important point: these messages disappear forever a few moments after the recipients view them. This ability to be forgotten has made the app powerfully popular. In fact, 158 million people use Snapchat daily, creating 2.8 billion snaps every day, according to Business Insider. Unlike other media platforms, snaps give users a sense of privacy, so there isn't pressure to create a perfect image that will last forever and ever. It's a quick, fun, and funny way to stay in touch with friends.
In addition, Snapchat's addictive filters bring a sense of playfulness to the app. Animated flower crowns, rainbow vomit, and the ubiquitous puppy face appear in snaps every day, transforming user's faces into something extraordinary. In 2017, Snapchat released a new set of filters including a dancing hot dog, a koala face, and a raccoon hat. Using these adorable, weird, and hilarious filters as costume inspiration is a fantastic way to create a memorable Halloween look.