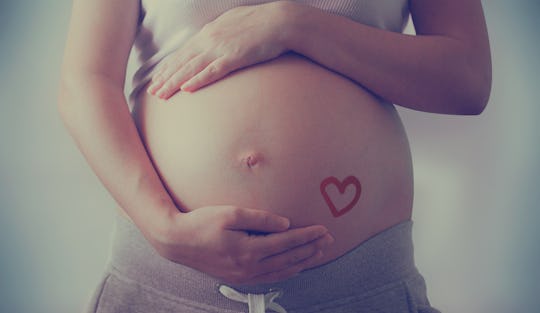 Zffoto/Fotolia
7 Of The Most Erotic Things You Can Do For A Pregnant Woman In Her Third Trimester
In my experience, the third trimester is a tease. You're so close to meeting your baby, yet those final three months feel as though they last a lifetime. And while you're waiting, your legs and feet are swollen beyond recognition, your back hurts, and you can't stop peeing. So believe me when I say that some of the most erotic things you can do for a pregnant woman in her third trimester are also some of the easiest. Honestly, this isn't rocket science.
Every single time I crossed that third trimester threshold and entered into the final months of my pregnancy, my body would respond by developing a whole new set of aches and pains... sometimes on a daily basis. My legs would become tree trunks, I would start waddling, and my limbs would ache. To say that I was miserable would be a horrific understatement, to say the least, and not a day went by that I didn't let my partner know how uncomfortable I was.
As a result of my third trimester woes, the word "erotic" had an entirely new meaning. I obviously wasn't in any mood for actual sex while my body was painfully preparing to go through labor and delivery, but some of the things my partner did during those less-than-comfortable months absolutely counted as romance.