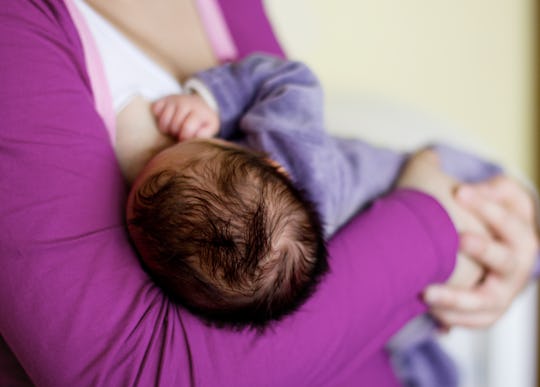 Shutterstock
7 Old Wives' Tales About Increasing Your Milk Supply That Are Totally True
You're in the early days of nursing your baby, and it seems as though every friend, neighbor, and relative wants to give you their two cents. Breastfeeding can be difficult enough without having to listen to unsolicited advice from everyone and their grandmother. But it seems as though your Granny may be on to something, because some old wives' tales about increasing your milk supply are totally true.
Modern society tends to think that most of what has been passed down from an older generation is just a bunch of nonsense created by people who didn't understand science. Today, you can Google an article backed up by research and scientific facts, and feel pretty confident that you are making the right decisions for your family's health. One of the surprising things about modern research is that it is often conducted to prove or disprove long-held beliefs.
Because these beliefs are called old wives' tales, it is automatically assumed that they are ancient myths. But when it comes to breastfeeding, a practice as old as human existence, you might want to listen to what your grandma has to say. Here are some long-held beliefs about increasing your milk supply that turned out to be totally true.