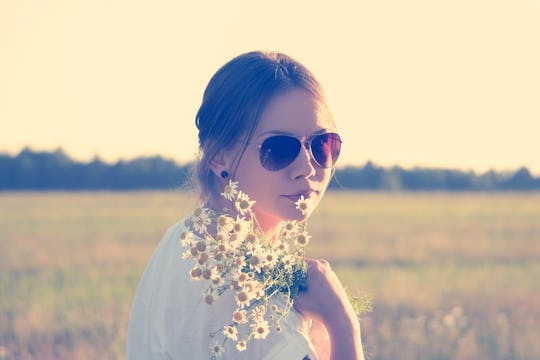 7 Reasons You Should Have Sex With A Feminist (If You're Lucky Enough To Get To)
This article is not about how you should go out of your way to find a feminist to sleep with. This article is also not about feminists being better than anyone else. This article will not give you tips on how to have sex with a feminist. This article, instead, outlines the reasons why you shouldn't bother to have sex with folks who are racist, sexist, classist, or bigoted in some other way. It's about why you should spend your sexy time on folks who will surely value you as a partner, whether it's for one night or your entire lives. In other words, it's about why, if you're lucky enough to be invited to have sex with a feminist, you're pretty likely to have the best goddamn time in bed you've ever had.
Fun fact: In preparation for this article, I decided to Google "sex with a feminist" to see what else has already been written out there. While I found some great, sex-positive pieces, I also unsurprisingly found a number of articles written (most likely by Men's Rights Activists) that were unabashedly sexist. One article in particular is by a popular and highly outspoken misogynist who writes about why you shouldn't have sex with a feminist. They go on to talk bash not only feminists, but all women who won't sleep with them. It's crap like this that fuels me to continue writing about feminism.
These are just some of the reasons why you should have sex with a feminist.