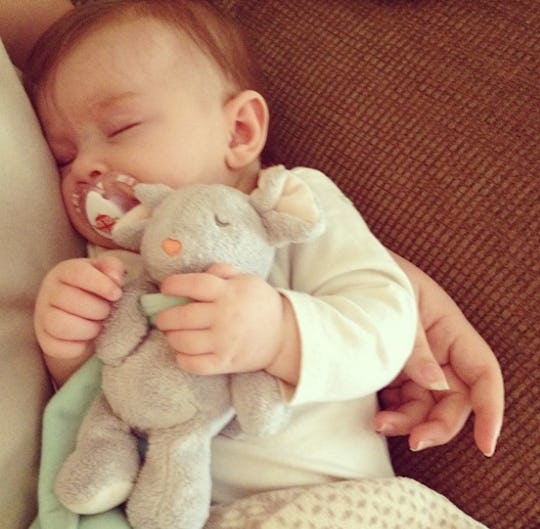 Courtesy of Samantha Darby
7 Reasons Your Kid Gets A Better Night's Sleep When They Co-Sleep
Like all parenting decisions, the idea of co-sleeping is different for every family. For some, it's an absolute no and parents are left exhausted and irritated. For some, co-sleeping is the only way anybody gets any sleep and it works for everyone. Even if you don't routinely share a bed with your kid, there's probably been a time or two when your little one has ended up next to you on your pillow. If you ever noticed that your kid gets a better night's sleep when they co-sleep, you're not the only one. I was firmly against all co-sleeping ideas when I had my daughter, until she refused to sleep. All it took was one night in bed with me, and eight hours worth of sleep, to see the benefits of co-sleeping.
I'll be honest, I'm still not a huge fan of co-sleeping, and I would never, ever say that I share a bed with my daughter. About 99 percent of the time, she goes to sleep in her own bed and wakes up there. But, because children are totally inconsistent, there are some situations that require me giving up most of the bed in order for my toddler to sleep. And in those situations I find that she sleeps like a champ and even sleeps in later than her usual mornings. (I don't always.) Turns out there are some reasons why my girl might be getting a better night's sleep when she co-sleeps with me.
I'm not saying you need to co-sleep so your kid gets all the rest they can, I'm just saying that if you've ever needed to bring your kiddo to bed with you, you might be doing them a major favor with these seven reasons.