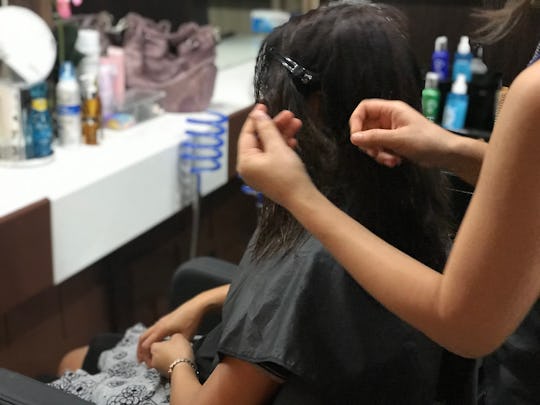 Shutterstock
7 Shocking Things That Can Happen To Your Appearance If You Have Anxiety
If you struggle with worrying about everything and anything, you know how consuming an anxiety disorder can be. The uneasy feelings settle into your very skin, demanding all of your attention, like a festering wound that no one but you can see. No matter how many times you deal with it, this stress dominates every facet of the brain when it comes, impacting your whole body. But did you know that anxiety can affect your appearance too?
That's right, the angst you're feeling inside might not be as invisible as you once thought. As it turns out, anxiety can definitely impact outward appearance, and there's science to back that up. Basically, that nervous energy triggers our fight or flight response, which is our body's way of preparing for imminent danger and leads to changes in physical chemistry, as Angela Retano, R.N., M.S., P.M.H.N.P. explained to Anxiety.org. The main culprit behind the negative side effects is cortisol, as Christopher Bergland explained to Psychology Today; cortisol is the hormone that gets released when we feel fear. Cortisol can impact the digestive, integumentary (aka skin, hair, and nails), and nervous systems, all of which end up influencing how we look.
Our emotions are connected to the health of almost every part of the body, as Medical News Today reported, with negative feelings potentially causing symptoms as varied as digestive issues, chest pains, and trouble sleeping. So why would the outside part of your body be immune to this kind of damage? Read on for seven ways anxiety can influence your appearance — as well as tips on how to prevent the changes when the stress hits.