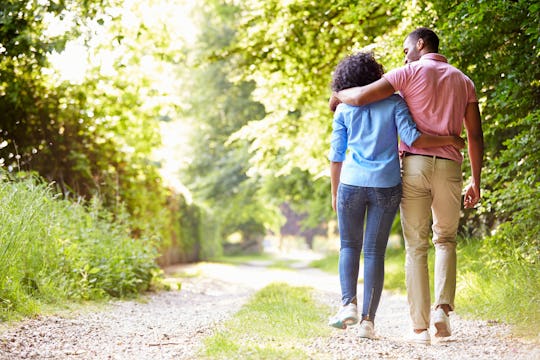 Monkey Business Images/Shutterstock
7 Sneaky Ways To Get Your Partner To Stop Complaining, According To Experts
When my husband is complaining about something, my tolerance for listening to his complaints really depends on how much he is complaining. If he's doing it day in and day out about every little thing, the stress of hearing the constant flow of negativity can be draining. Luckily, this doesn't happen with him very often, but if you happen to find yourself in this predicament, these seven sneaky ways to get your partner to stop complaining may just help quell the issue.
According to Aimee Hartstein, LCSW, a psychotherapist practicing in New York, too much complaining from your partner can be damaging to your relationship. "Complaining impacts a relationship in a not-so-great way. It can be really challenging to live with someone who is constantly complaining," she says. "It can be hard to listen and it also can make you feel like your partner is never happy."
Now, don't let the word "sneaky" fool you into thinking it's OK to be deceptive with your partner. That's not cool. But when you find yourself on the receiving end of a barrage of complaints, it might be necessary to evoke some low-key intervention that doesn't directly call out your partner by just saying "You HAVE to stop complaining," but still addresses the issue and stops the complaining in its tracks.