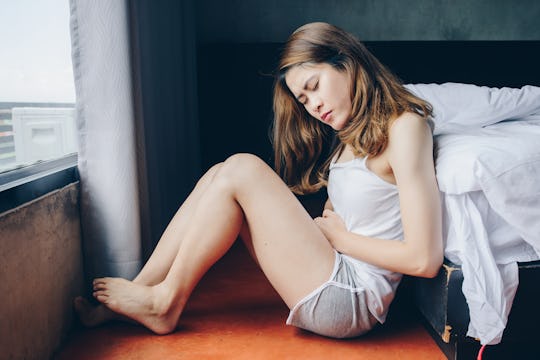 Shutterstock
7 Surprising Ways Intimacy Can Impact Your Gut Health, & Vice Versa
Although you feel it the most down south, sex can impact your whole body. From causing a flood of hormones to unknotting those tight muscles in your shoulders, it's a whole body experience. But intimacy can also impact your gut health, both directly and indirectly (and gut health can affect intimacy, too).
It's actually somewhat intuitive that your sexual activities may impact your gut, considering the genitals and the stomach are physically so close together. And since GI issues like diarrhea and constipation are common during menstruation or pregnancy, it makes sense that intercourse could create those problems as well, especially if your partner is more aggressive during intimacy. The relationship goes both ways, as conditions in your gut can cause issues in your sex life and your sexual activities can cause changes in your gut, too.
But it's important to remember that sex shouldn't be causing you discomfort in any form, and that includes stomach pain. If you are experiencing recurrent stomach issues as a result of intimacy (or for any reason), you should make an appointment with a doctor to get it sorted out and to ensure it's not something more serious. In the meantime, read on to find out some of the more surprising ways your gut and your sexual health are connected.