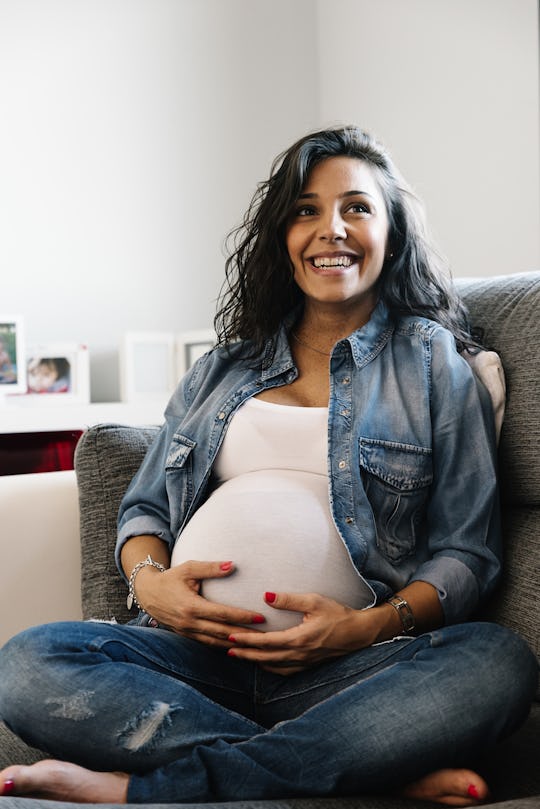 Fotolia
7 Things Every Pregnant Woman In Her Third Trimester Wants Her Partner To Know
Pregnancy, for me, was the absolute worst. I hear some women singing its praises, but I can't relate. I had every possible symptom in the book (and then some) and probably some no one's ever heard of. It was a pretty awful time —specifically towards the end — which is why I need to shout from the rooftops all the things every pregnant woman in her third trimester wants her partner to know. Not that we plan on having another baby, but you know, just in case.
I've birthed two humans, but have been pregnant a total of four times. While the first trimester was full of new experiences like the taste of metal in my mouth and the all-day vomit, the second trimester leveled things out, but only slightly. Sure, I was no longer sick all day, my appetite surged, and I had a visible belly bump to show off, but towards the end of say, month six, I started feeling uncomfortable in different ways.
The third trimester during both full-term pregnancies proved to be challenging, both mentally and physically. Having been placed on bed rest due to high blood pressure and swollen limbs (and a significant drop in amniotic fluid with my youngest), my high-risk pregnancies took advantage of me and I still don't think my partner understands all I endured (hint: a hell of a lot). On that note, here are some things I so wish he'd have understood about what hell it is to carry a person inside your body.