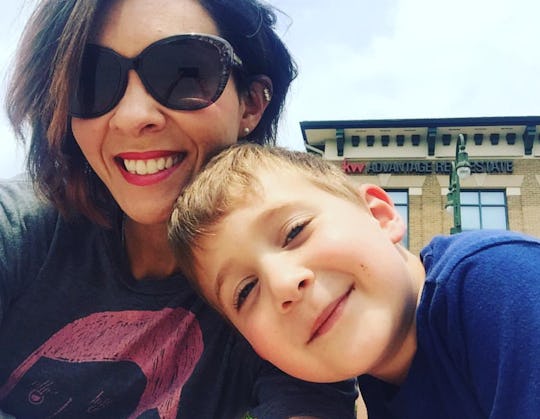 Candace Ganger
Turns Out, I Didn't Have To Do These 7 Things When My Baby Became A Toddler
I don't remember the exact day I realized my baby boy was a toddler. I turned to him for one reason or another and no longer saw a baby who needed my hand to walk across the floor. Instead, I was staring at a little powerhouse ready to conquer the world. So when it came to the things I thought I had to do when my baby became a toddler, the majority ended up not being as relevant as I though they'd be. Which, as you can probably guess, is a good thing. I don't know about you, but I don't need another reason to feel any more mom guilt than I already do.
Watching my boy grow has been a bittersweet journey. Not only was he born after two significant pregnancy losses, but because of health problems I wasn't sure I'd ever meet him. Those early days of rocking him to sleep were exhausting, but they were also undeniably glorious. I remember holding him and wishing I could freeze time. I'm forever grateful for the journey he's taken me on (that both children have taken me on, actually), but sometimes I think back on those past baby snuggles and feel like every new milestone he's hitting is another step closer to the day I have to let him go.
When I realized my son was no longer that sweet baby I held so close, but an intelligent, curious toddler ready to explore his surroundings, I can easily say I felt pressure to feel a certain way or treat him differently. When it came down to it, though, I decided to tune it all out and just do me. So with that in mind, here are some things I thought I had to do when my baby became a toddler, that I really didn't need to and, in the end, decided not to.