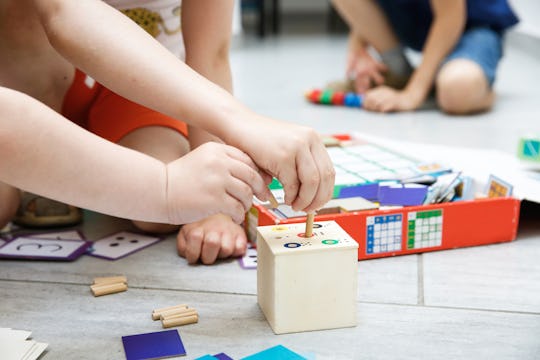 Fotolia
10 Reasons Why Your Kid Becoming More Independent Is The Absolute Best
Every milestone associated with raising a kid comes with a slew of mixed emotions. When your kid starts crawling, you're so excited but you also realize it's time to start baby-proofing, and that's a pain. When your kid starts walking, you're filled with pride but you realize their chances of getting hurt have doubled, and panic sets in. All of these milestones mean your kid is gaining more independence, and while (for some) that can be a sad development, there are multiple reasons why your kid becoming more independent is the best.
I, personally, feel like I'm lacking some kind of mothering-gene that keeps me from being absolutely and unapologetically excited when my kid learns how to do something new, by himself. I've never once thought, "I miss my son being a newborn," or "Please, kid, stop growing up so fast," and, at times, my inability to feign even a little bit of sadness when my son gains more and more independence makes me feel, well, guilty. I guess I'm just excited about the prospect of him becoming a complete person; of learning more about himself and the world around him; of him actually growing up, because so many children don't get that opportunity. Having lost a baby 19 weeks into my pregnancy, I think it's difficult for me to wish that my son would slow down, because the alternative is him never experiencing actual life; and there's nothing worse than that, I think.
So, maybe you're like me and the idea that your kid is getting more and more independent is nothing short of exciting. Or maybe you are filled with sadness when you realize your kid is relying on you less and less, every day, and need a reminder that it's not all bad. Either way, here are 10 reasons why your kid becoming more independent is the absolute best.