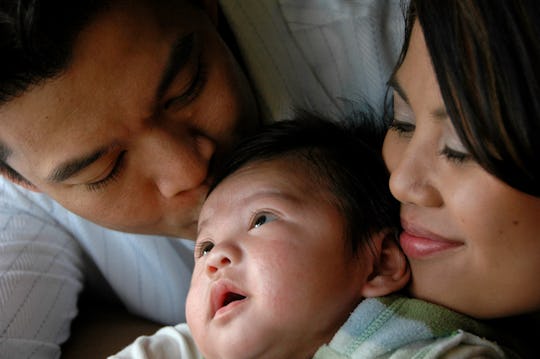 Bill Selak/Flickr
7 Things That Happen When Your Kids Are Being Raised By Two Feminists
Parenting is hard. Duh, right? Parenting as a feminist can be even harder, because you're adding another layer of principles onto the basics of the already daunting notion of, "OMG I am morally and legally obliged to keep this completely helpless and absurdly reckless child alive and well-adjusted for the next 18 years minimum." If your partner is a feminist, consider yourself lucky, because you've found someone to back you up in this glorious struggle (or at the very least share a bottle of wine with and rant about the sexist crap your kids are bombarded with on the daily).
So what happens when kids are raised by not one feminist but two feminists? The honest answer here is "nothing to terribly out of the ordinary." While I think it's human nature to simultaneously faction off and then unify within those factions, creating countless subgroups beneath the parenting umbrella, when it comes down to it, most parents operate in pretty much the exact same way as anyone else: We exert absurd but necessary amounts of time, money, and energy caring for our kids. So, most of the time, feminist parents aren't really thinking about how they can incorporate the writings of Audre Lorde into their next dinner conversation. They're thinking, "How am I going to get this kid to eat something other than peanut butter and jelly?" or, "Why the hell is daycare so goddamn expensive?" When it comes to parenting, any adjective you place in front of it represents probably about 10% of the actual parenting you're doing. The rest is just the same old ordinary "parenting" everyone else does and has in common.
But sometimes, that 10% difference can yield some interesting and positive results. Something that distinguishes the mini-feminists from other kids.