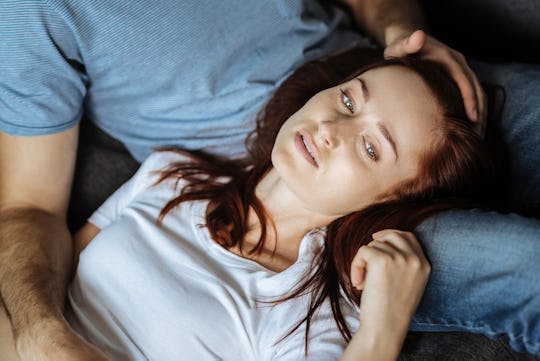 YAKOBCHUK VIACHESLAV/Shutterstock
7 Things That Make People Fall Out Of Love The Fastest, According To Research
We've all heard the phrase love is fleeting, but sometimes it really does seem like there's no rhyme or reason to why people fall out of love. While there's no formula to romantic happiness, there are some things considered to be universal relationship no-no's, and they oftentimes make people fall out of love faster than others.
As it turns out, there are actually some scientifically proven ways to ruin a relationship. Longitudinal research conducted by Robert Levenson and John Gottman of the Gottman Institute found that there were four key predictors of whether or not couples would divorce within the first five years of marriage. The longterm study followed over 3,000 couples over varying lengths of time (the longest ones over 20 years), giving the researchers insight into what exactly leads a relationship to fall apart. The study allowed Gottman to become so familiar with unhealthy patterns in relationships that eventually, he was accurately predicting whether or not a couple would stay together 90 percent of the time. The four factors the pair identified — which they call the "Four Horsemen" — are among some of the key behaviors that lead people to fall out of the love.
Again, everyone has different reasons for falling out of love with their partner, but here are some proven to be deal-breakers.