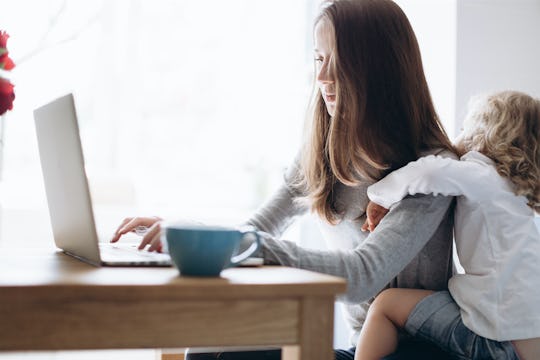 briagin/Fotolia
7 Things Well-Meaning People Buy Working Moms That Are Completely Useless
There are some things that make a mom's life somewhat easier, depending on who you ask, of course. It's difficult to surmise what's actually worth the investment and what can be re-gifted at the next holiday gathering until you're knee-deep in a deadline while simultaneously trying to parent. Still, as a mom with a career I feel confident saying there are things well-meaning people buy working moms that are absolutely and completely useless, no matter what type of work the mom does.
If I'm being honest, I have to admit that I didn't need much the day I went back to work after becoming a mother. I had coffee to stay awake in order to assist customers, tissues to dry my tears from leaving my two kids for the first time since their births, and there was one more thing... oh yeah. Freedom. So, for me, going back to work at a job where everything I needed was essentially provided for me, didn't require a special wardrobe or a bunch of useless inspirational posters I would end up ignoring anyway.
I get that people with the best of intentions assume going back to work for a mom will be difficult (and sometimes it is, but not all the time and certainly not to the point that a mom needs to call in expensive reinforcements), so they purchase items they believe will either offer some moral support or make the details easily manageable. But guys, instead of buying things that'll go unused, please save your money. Of course every working mom's needs are different, but for me, I didn't need all that extra "stuff." So with that in mind, here are some things that are a real waste.