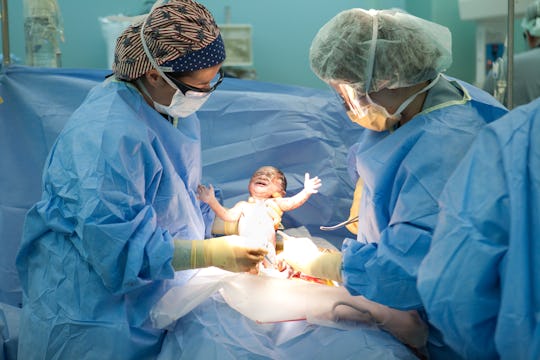 Brendan Hoffman/Getty Images News/Getty Images
7 Things You Really Can't Do While Recovering From A C-Section
Sometimes you know for weeks or even months ahead of time that you're going to have a C-section. C-sections are pretty routine nowadays, so you might be pretty prepared for the birth and for your postoperative routine. However, there are always challenges with every major surgery, and let's be honest, being a new mom is overwhelming and it's easy to neglect yourself in the care of your new baby. But that's asking for trouble. Here are the top seven things you can't do while recovering from a C-section if you want a speedy recovery.
It's easy to fall into the trap of thinking that you'll instinctively know what to do and what not to do after a C-section because you're a person with common sense. And while it's true that most of the restrictions placed on recovery are pretty sensical, there are others which are more subtle and will probably elude you in the haze of new motherhood. (And many aren't explicitly stated because they're obvious.) For instance, no one has to tell you not to train in Olympic curling because you're so taken with it now that the U.S. has won the gold. You and your husband can wait a few more weeks to train for 2022 mixed doubles. But what about the simpler parts of your day like cooking and driving? Those might trip you up. Worry not, I've culled the top seven things you can't do while recovering from a C-section
It's not a rush to the finish line. According to the doctors at All About Women Obstetrics and Gynecology, "It may be a month or more before you are able to resume your previous activity level." That seems like a lot of time, but I will tell you as someone who's had multiple abdominal surgeries, it feels even longer than it sounds. It's down to motoring through.
This article was originally published on