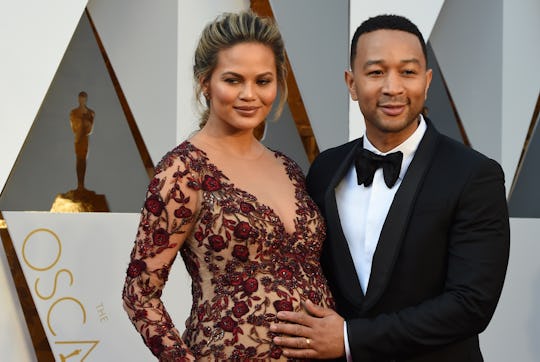 VALERIE MACON/AFP/Getty Images
7 Times Chrissy Teigen Was The Realest Mom Ever
There are all sorts of celebrity moms. And then there is Chrissy Teigen, who has a brand new baby, Luna, with her husband John Legend. Even before she was pregnant, the model and cookbook author was all over social media. Since she's recently given birth, Chrissy Teigen has proven she's the realest mom ever on social media. Sure, that dad who went viral for sensitive puking might be a close second, but Teigen isn't just tweeting about the dirty work — she's doing it all.
She's sort of getting to the core of some of the Mommy Wars, even though she is the least judgmental person out there. In fact, when people shamed her for various things after giving birth — and even "embryo shopping" — she sort of took it in stride.
Recently, she called out commenters on her Instagram and Twitter profiles to stop fighting with each other using her account. "I can't have people threatening each other and losing their minds in extremely HARMLESS photos," she wrote one day. "It isn't something I will take anymore." Because Chrissy Teigen doesn't have time for pettiness. She has Lip Sync Battle to co-host and pranks to play on John Legend, like telling him to use the Magic Eraser in the shower.
It gets better too: there are plenty of reasons to adore cool-mom Chrissy Teigen... just take a look.