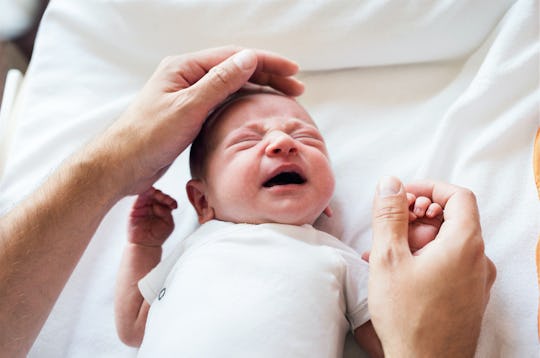 Halfpoint/Fotolia
7 Times You Should *Absolutely* Listen To Your Baby Indicating "No"
If you listen close enough, you'll realize that your baby is telling you everything you need to know. Whether it has to do with hunger, a dirty diaper, or how tired they are, babies don't need a vast vocabulary to convey exactly what they need. Instead, they're born equipped with natural communication signals, albeit of the non-verbal variety. That's why it's important to be on the look out for these signals, so you can recognize the times you should listen to your baby indicating "no."
Both of my kids indicated a wide variety of wants and need when they were babies. My daughter was quick to shake her head "no" to just about any and everything, whereas my son would saved his resistance for more "important" matters, like when he was offered water when he wanted, and insisted on, milk. It's hard to know what your baby wants sometimes, especially when you're a new mom learning their different cries. And I'd argue it's even harder when you know what your baby wants, but can't give it to them.
Babies indicating they don't want something shouldn't go ignored, no matter how dismissible you think their want may be. Their persistence could indicate something more serious, although it shouldn't take something serious for us to pay attention to our children. Yes, even when they're at their youngest ages. It's important to respect their feelings and try to understand the intent behind their actions. If you have a baby indicating "no," or gesturing a general refusal, here are some of the times you might want to pay closer attention: