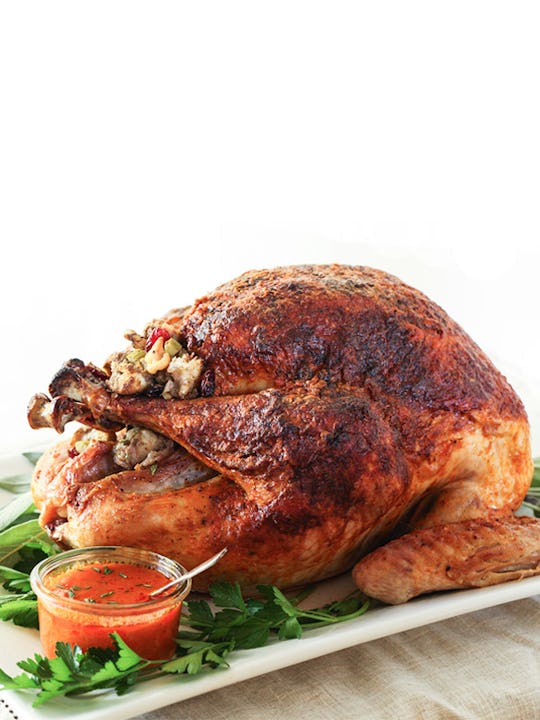 7 Turkey Serving Hacks, Because You're Tired of the Traditional Bird On a Platter
It's hard to believe that Thanksgiving is almost here, but I'm not going to lie — I'm ready. As much as I love all of the appetizers, sides and desserts, I always look forward to a big, juicy, roast turkey. While I'm not much of a traditionalist, I do have a soft spot for holiday traditions and Thanksgiving just isn't Thanksgiving without that delicious bird. But that doesn't mean your meal's main course has to be the same dish on everyone else's plate. Using some turkey serving hacks, you can create a unique, fresh main course out of an old favorite.
Turkey meat is so versatile that putting a fun spin on your recipes is pretty easy, and always turns out delicious. If you do decide to keep a tradition and carve some meat, you may want to try out some new herbs, marinades, or cooking techniques to change it up. (Might I suggest a crispy, mouth-watering fried turkey instead of an oven-baked bird?) If you're not a fan of sliced turkey piled high on a platter, you might opt for cooking a breast and cubing it into a hearty chili or turning it into breaded tenders. No matter your choice, these TK turkey serving hacks are sure to give you some ideas on how to prepare your Thanksgiving feast and keep everyone begging for more.