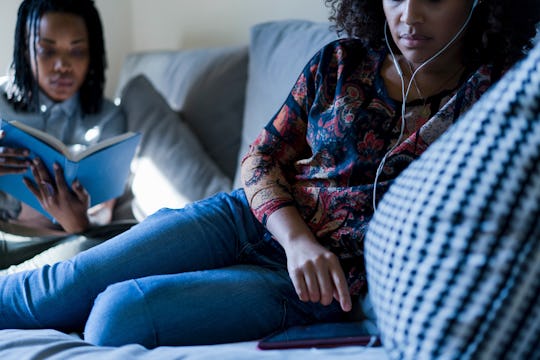 Image Source Trading Ltd/Shutterstock
7 Unusual Mistakes That Cause Distance In A Relationship
When it comes to relationships, there are some fairly simple dos and don'ts. But to make a relationship function, it takes more than just a simple list, right? There are plenty of things you do and don't do\ that have an effect on your relationship. So what about the unusual mistakes that cause distance in a relationship? Of course, no relationship is the same as any other, but there are a few mistakes you could be making that you might not think of as mistakes. It's those things that usually wind up slipping past you when you're in the throes of a relationship.
Whether you're in the beginning of a relationship or you've been with your partner for what seems like forever, the fact is this: nobody's perfect. You're going to make mistakes, no matter how hard you try. But it's good to be aware of the mistakes you might not even realize you're making. This way, if you're experiencing distance in your relationship, you can take a look at how things have been going and really assess why. Though being honest with yourself is the first step to closing the distance gap in a relationship, you'll need your partner to be honest with you too. Because an honest relationship is the best foundation for a relationship that lasts, and stays close, for the long term.
But a lack of honesty is a pretty obvious mistake. Here are a few unusual mistakes that can cause distance — and potentially destroy — in a relationship.