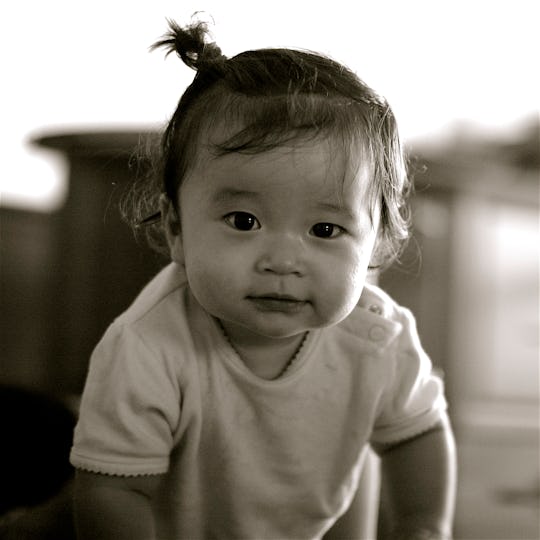 7 Ways Picking A First Name Is Different Than Picking A Middle Name, Aside From Its Place On The Birth Certificate
As if the thought of choosing a name for your future baby wasn't overwhelming enough already, it's time to realize that you really have to pick two. And while there are a few ways that picking a first name is different than picking a middle name, they don't seem to make the task any easier. You've got to choose names that flow together, names that your kid won't be embarrassed to hear, and names that you can stand the rest of your life. Harder than it sounds, right?
There are a few guidelines to choosing the perfect first name and a great middle name, but not all of them can or should be intertwined. You may hope that your child goes by their middle name, the fact is that no one uses it unless they're told to do so. Your child will always be referred to by their first name when it comes to strangers, the government, and other formalities. A middle name, however, is often your chance to try out a unique spelling or something totally creative without sacrificing an excellent first name. It can still be hard to choose, but these seven differences between picking a middle name and a first name can help you break down some of your own barriers and find the two perfect monikers for your sweet babe.