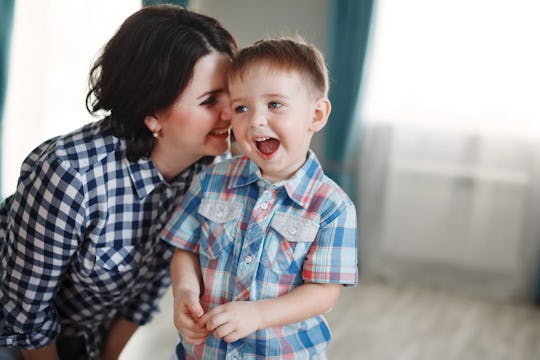 olgasparrow/Fotolia
7 Ways Progressive Parents Help Their Sons Understand Their Privilege
Privilege is an aspect of your identity that shields you from the challenges other people face on account of their identities. It's possible to have one kind of privilege (white privilege) and not another (straight privilege). Understanding one's own privilege is crucial in dismantling institutional bigotry and moving through the world as a compassionate, proactive person. So there are ways progressive parents help their sons understand their privilege, and this can done, in bits and pieces, from a young age.
In so many ways, my son hit the privilege jackpot. As of right now he's a cisgender, neurotypical, healthy, middle-class, white boy who does not live with a disability. Now that's not to say my son lives a life completely free from any kind of challenge. He feels big, even for a 7-year-old, so his emotional regulation can be a struggle. But privilege doesn't mean you don't have problems. It means that even if you do have 99 problems, your race/gender/disability/etc ain't one.
As a mom who is also privileged, I believe it's important that I make my son aware of the many aspects of his privilege, including his male privilege (and, certainly, there's a ton of overlap between all the other ways he's lucked out). So with that in mind, here's how I make sure my son knows about his privilege, and then uses it to even the playing field for everyone else.