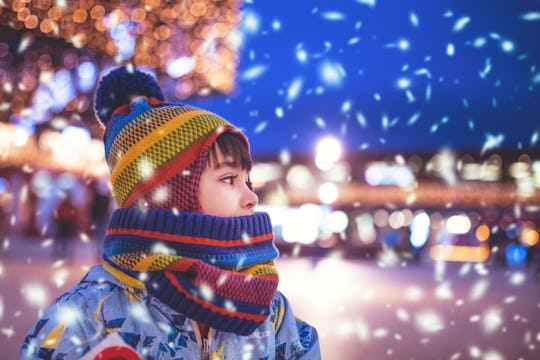 GizemBDR/E+/Getty Images
7 Winter Solstice Traditions From Around The World To Inspire Your Own Celebrations
As if the month of December didn't have enough celebrations jam-packed into its 31 days, celebrating the day of the year with the least amount of sunlight is also part of the December agenda. Winter Solstice traditions vary across different cultures, but the main idea is to celebrate the longest night of the year with festive activities that embrace the first official day of winter.
The Winter Solstice for the Northern Hemisphere will occur on Friday, Dec. 21 at approximately 11:19 p.m. EST, according to Farmer's Almanac. Up until Dec. 21, our days appear to grow shorter and shorter due to the Earth's angle away from the sun during this time. After Dec. 21, this scenario will switch and our days will appear to be longer and longer until the Summer Solstice (or, the longest day of the year) is reached. Basically, celebrating Winter Solstice means celebrating the fact that longer days and sunshine are headed our way — even if it is months from now.
It's important to note that while those of us on this side of the equator will be celebrating the Winter Solstice, the opposite side of the globe will simultaneously celebrate their Summer Solstice. I, for one, am pretty envious of their ability to bask in the sun while I'm bundled up from head to toe. Nonetheless, Winter Solstice celebrations can be fun, and some ancient traditions have shaped how we celebrate modern holidays. If you're interested in celebrating with your family, these seven traditions may inspire you.