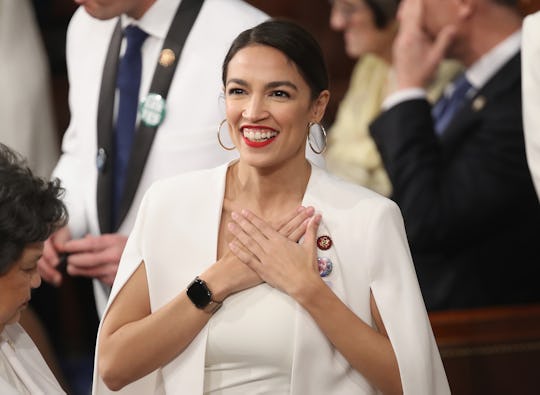 Win McNamee/Getty Images News/Getty Images
7 Women Making History Right Now You'll Want Your Kids To Look Up To
The year is 2019, and so much has changed in the last decade or two. So much, in fact, that your own children are going to have such a different experience of the world and finding their place within it than you did. For example, kids have grown up with posters of celebrities plastered to their bedroom walls for years — and let's not be mistaken, there's certainly nothing wrong with that — but today's lucky youth get to look up to a whole host of women who are making history right now.
Whether they're dominating politics, education or social reform, there are so many women who are showing our kids that they can truly be anything they want. These women are challenging the status quo and gearing up to become household names. Sure, the first female Democratic candidate for President ran almost three years ago, but there are now a record-breaking number of women running for the position again in 2020, according to The New York Times. The fact is that times are changing, women are stepping up, and it's truly quite a time to be alive.
The women below are innovators, thinkers, icons and culture-changers. They are the type of people whose portraits should be framed in our children's bedrooms, serving as a constant reminder of how unlimited their potential can be.