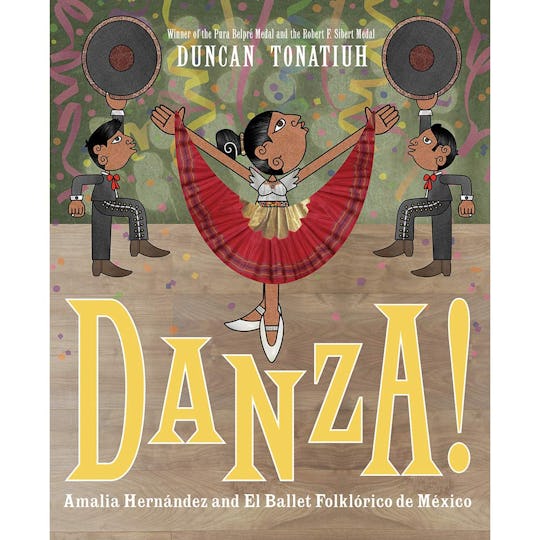 These Children's Books For Hispanic Heritage Month Are Beautiful, Vibrant, & Lovely
This Sept. 15 to Oct. 15 is a special time for Hispanic Americans, when the nation pays tribute to, and celebrates, the contributions of Latino Americans. To help parents kick off the festivities, I've rounded up some awesome and inspiring children's books for Hispanic Heritage Month.
The below list features a diverse selection of stories ranging from illustrated biographies that detail the lives of famous artists and musicians — such as Frida Kahlo and Tito Puente — to stories that simply tell sweet tales of heritage and family. I also threw in some charming, unique stories, like a little girl wanting to be a part of Lucha Libres, and a little boy longing to be a mermaid.
It can sometimes be tricky to convey big themes like "familial heritage" and "cultural contributions" to little kids, and I really feel like picture books — even more so than movies or film — do the best job of this. Kids can take their time with books, puzzling over interesting pictures and prodding their parents with questions. Books create a dialogue, and allow kids to explore and digest ideas at their own pace. My selections are all lively, heartfelt stories with vibrant illustrations, each paying tribute in its own special way.