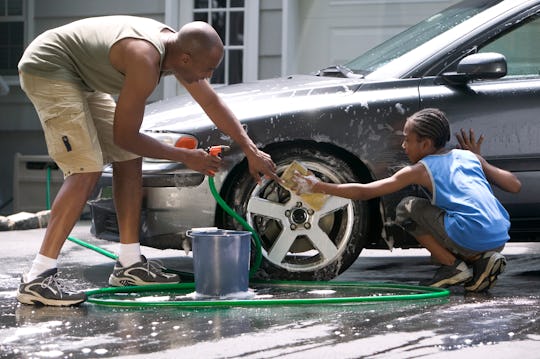 Fuse/Fuse/Getty Images
8 Father's Day Gifts For The Car Enthusiast
Summer is officially here, and Father's Day is right around the corner. Finding the right gift for dear old dad is usually easier said than done, especially since most dads "don't want anything." But, if you're lucky, you know a dad with very specific taste, so finding a gift isn't some seemingly never-ending quest. And if you're looking for Father's Day gifts for the car enthusiast, you've come to the right place.
Cars are extremely personal to those who put a lot of extra tender love and care into their automobiles. And, of course, their love for all things with four wheels doesn't end when their vehicle is parked. Every car-lover I know purchases all things cars, from figurines to mugs to shirts. All-weather car mats? Dads want them. Car wash gift cards? Dads need them.
In my experience, every car guy has a list of things they'd either love to have but won't buy themselves, or already have but need more of. And, of course, there are the Father's Day gifts the dad in your life hasn't even imagined yet. So if you have a car enthusiast, or four, in your life, consider this the Dad's Day list of your dreams. So go forth and purchase, before it's too late.
We only include products that have been independently selected by Romper's editorial team. However, we may receive a portion of sales if you purchase a product through a link in this article.