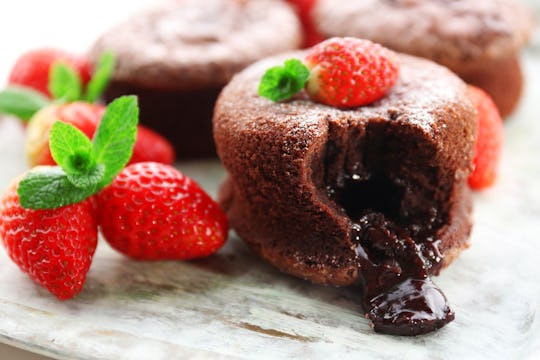 Africa Studio/Shutterstock
These Instant Pot Valentine's Day Desserts Will Give You More Time For Romance
Valentine's Day can be a tough holiday. Obviously a day focused on love is difficult if you don't have a significant other, but it's also hard if you do have someone — are you really supposed to cancel your regularly scheduled programming of work and laundry and Grey's Anatomy just for the sake of romance? Apparently yes, thanks to Hallmark and Hollywood propagation of the day's importance. Romper gets that you need all the help you can get to make your celebrations as festive and stress-free as possible, which is why I'm giving you 8 Instant Pot Valentine's Day desserts that can revolutionize your February 14.
Using your Instant Pot to expedite your V-Day celebrations is super helpful, especially if you want to use the holiday as a chance to reignite the spark when you're low on time. There's no way your relationship with your partner didn't change at least a little after you had kids, and even if those shifts were mostly for the better, it's likely romance isn't your number one priority anymore. Parents cites a lack of quality time as one of the six most common issues couples face after they have kids, so finding creative ways to get around the lack of time for just the two of you can make a major difference in your relationship.
The Instant Pot lets you make dessert with minimal effort, so you can get the sweet treat ready for your family without having to watch it the whole time. You can use the time you get back to snuggle up with your partner, or to put the kiddos to bed early so the two of you can be alone. Whatever your strategy is for getting some alone time with your loved one this Valentine's Day, these eight recipes can help you out.